Gaudí. The man and his work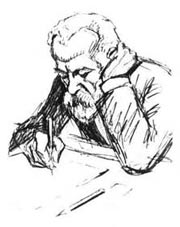 Anton Gaudí i Cornet (1852-1926) is the most popular architect in history.
His revolution of architecture and plastic arts started around the beginning of contemporary and future art.
Gaudí's work is a search of perfection of art,of perfection of humanity and perfection of society.

He said:
«To do work well it is necessary to first have love and second, technical ability».
A nave for men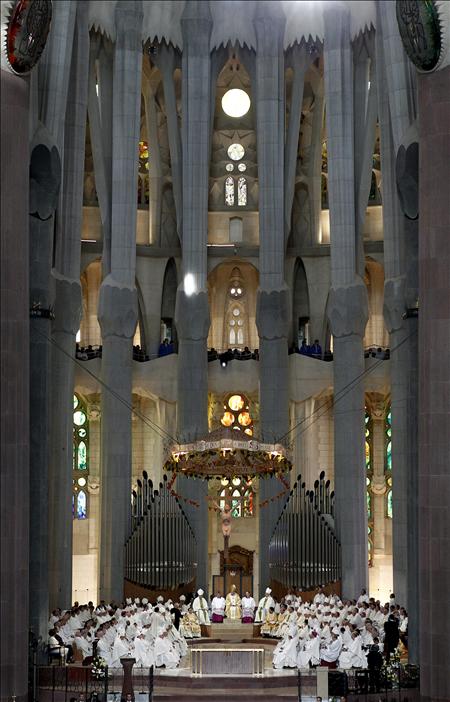 The first stone of the nave of La Sagrada Família was solemnly blessed on 11th of December, 1921, by cardinal Francesc Vidal i Barraquer (Cambrils, Catalonia, 1868 – Freiburg, Switzerland, 1943). The great architect Antoni Gaudí was there, respectfully holding in his hand his shabby hat, typical of a bohemian artist. He was sixty-nine years old and he had spent thirty-eight years working on La Sagrada Família.
In the beginning, when he was young, he calculated that the duration of the construction would take ten years. Later, he saw that people did not give enough charity to build La Sagrada Fam...
Garden of La Font de la Magnèsia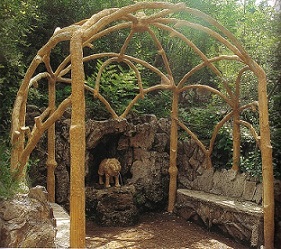 In 1902, Gaudí visited the works of the chalet del Catllaràs, which he was constructing for the technical personnel of the coal mines, which were serving the factory Asland on Clot del Moro, near La Pobla de Lillet. One day, when Gaudí was in the chalet of Clot del Moro, there appeared a worker from the first textile factory on the course of the river Llobregat, in la Pobla de Lillet. The worker asked Gaudí if he could meet its own...